KM 5840 240V OR 208V Electric Cooktop with onset controls
Miele products will not be added to the pre-existing cart, you will be taken to a separate checkout process
Add to compare

Add to wishlist
Details & Features
Design
---
Black ceran glass surface with stainless steel trim
3D black ceran surface print
Controls
---
Touch controls
Infrared touch controls
Direct Select Plus touch controls

Each cooking zone features its own dedicated set of linear back-lit numerical sensor touch controls for intuitive rapid selection of power settings and cooking durations so you don't even have to pre-select the cooking zone.

Front control panel
Features
---
Residual heat indicators for each element
Timer/minute minder

The cooktop timer helps you to take some of the stress out of cooking. You can, for example, set a duration for a cooking zone, after which it will switch off automatically, or even use the minute minder independently of cooktop functions.

Auto heat

The Auto heat-up facility gives an initial boost to the normal power output for faster boiling and then reduces the power automatically for continued cooking, so youdon't have to worry about turning it down at the right time, avoiding food burning and also saving energy.

Safety switch off

A maximum duration is defined for each power level (e.g. 10 hours on power level 1 or 1 hour on power level 9). If a cooking zone is left heated on the same power level for an unusually long time, it switches itself off automatically.

Stop & go function

Someone at the door? With the Stop & Go function all cooking zones can be reduced to power level 1 at the touch of a single button, allowing you to leave the cooktop unattended for a short time without something burning or boiling over. when you come back, the previous settings can be restored with another press of the button.
Number of Heating Elements
---
Number of heating elements: 4
Promotions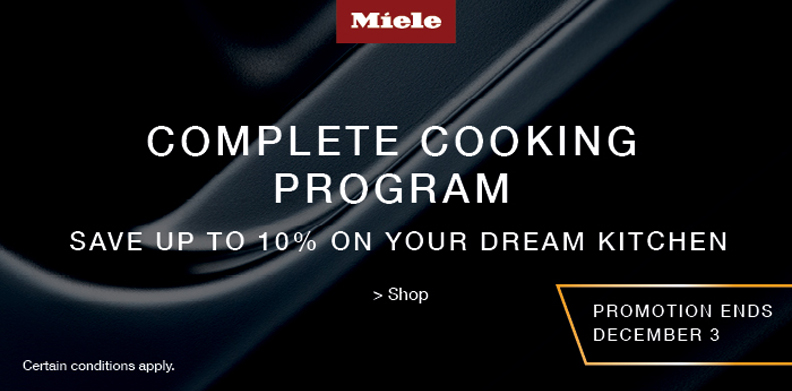 Miele complete cooking program. From October 30 – December 3, 2020, save up to 10% on your dream kitchen on Miele appliances. Certain conditions apply. See in-store for details. Promotion is not available for online orders.
Valid from 10/30/2020 to 12/3/2020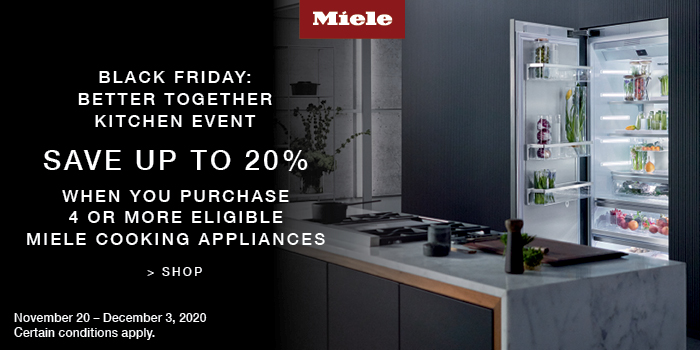 This is your chance to bring your kitchen vision to life from November 20 – December 3, 2020. Enjoy savings up to 20% when you purchase 4 or more eligible Miele cooking appliances. Purchase 3 or more eligible Miele cooking products, and receive 10% OFF. Add a Miele MasterCool ll Bottom Mount or a Miele Hood or a Miele Warmer Drawer and receive 20% OFF on your eligible Miele cooking appliances. Some conditions may apply. Not available for online purchases. See in-store for eligible Miele cooking appliances and for further details.
Valid from 11/20/2020 to 12/3/2020