Sort By
Filter By
Blower Type

Blower Type

Inline/Remote: An inline blower is a type of remote blower, meaning it is separate from the range hood.

Local/Internal: A local blower is a blower directly inside your range hood; it is also called an internal blower. This blower is closer to your filters and your cooking space, thus it will suck more unwanted contaminants from your kitchen air.

External Blower: An external blower is a blower that is not inside the home. These blowers are most commonly on the roof of your home. They are often more expensive to install than local or inline blowers, but you won't hear the range hood at all when it is running.

CFM

CFM

CFM, which is the measurement unit for exhausting air flow, stands for cubic feet per minute. The higher the CFM number, the greater the amount of air that is exhausted when using the range hood.

Duct Size

Duct Size

This measurement indicates the air velocity or flow needed to accurately heat or cool a room. Since the size of your ductwork can increase or lower this measurement, you'll have to find the necessary CFM for each room before you can get the right duct size for each space.

Style

Style

Standard Hood - Most popular style which will suit any type of kitchen décor. Can be mounted below your cabinets or to the wall and is either ducted so all the odors, smells and smoke can be vented outdoors or ductless so all of the odors will be recirculated through a filter and after clean air is blown back into the home.

Chimney Style - Designer style hoods that are either mounted to the wall or above an island cooking area. Gives a stylish focal point to the kitchen.

Canopy Pro Style - Commercial grade stainless steel hoods that are designed to be used with your pro-style range or cooktop. These tend to come with powerful blowers for the higher burner output that comes with the professional cooktops.

Slide Out Hood - Ventilation alternative to a standard hood that when not in use has a flush design to the kitchen cabinetry. These kitchen hoods are preferred by many homeowners for their lack of visual impact on the kitchen design.

Venting Type

Venting Type

Ducted - The polluted air rises, is pulled up by a fan, passes through filters, and is exhausted outdoors through a metal duct. High BTU gas cooking equipment should always be ducted to the outside of the home.

Ductless - A fan draws the polluted air through filters and then recirculates the cleaned air back into the kitchen. Non-vented hoods circulate the air through charcoal or other filters fitted in the house and then let out purified air for recirculation.
VENTILATION
Add to Wishlist

Add to Wishlist

Compare

Add to Compare
30" (76cm) Glide-Out Range Hood, Top Vent
Porter & Charles GLIDE-30-2
$649
$599
Add to Wishlist

Add to Wishlist

Compare

Add to Compare
24 (60cm) Under Cabinet Insert Range Hood
Porter & Charles INSERT-24
$749
$699
Add to Wishlist

Add to Wishlist

Compare

Add to Compare
30 (76cm) Under Cabinet Insert Range Hood
Porter & Charles INSERT-30
$799
$749
Add to Wishlist

Add to Wishlist

Compare

Add to Compare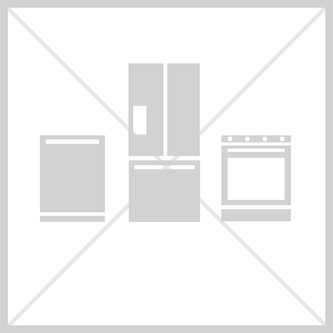 36W INSERT 300 CFM SS, LED, 3 SPEED, MESH FILTER
Porter & Charles INSERT-36
$849
$799
Add to Wishlist

Add to Wishlist

Compare

Add to Compare
30 (76cm) Stainless-Steel Pyramid Shaped Wall-Mount Range Hood
Porter & Charles PYRAMID-30
$1,099
$999
Add to Wishlist

Add to Wishlist

Compare

Add to Compare
30" (76cm) stainless steel T-shaped wall-mount range hood
Porter & Charles T-SHAPE-30
$1,099
$999
Add to Wishlist

Add to Wishlist

Compare

Add to Compare
36 (90cm) Stainless-Steel Pyramid Shaped Wall-Mount Range Hood
Porter & Charles PYRAMID-36
$1,199
$1,099