42" Classic French Door Refrigerator/Freezer
Add to compare

Add to wishlist
Details & Features
It's no wonder the Sub-Zero 42" French door refrigerator/freezer has quickly become so popular. It's the widest over-and-under, and even offers 15% more refrigerator storage than 42" side-by-side models. That means easier access to more of the fresh food you reach for most regularly, and with a two-column shelving system, you'll have more flexibility for storing taller bottles and containers too.
Dual refrigeration ™ provides the ideal humid yet chilly conditions for fresh foods, along with dry, frigid air for frozen and convenience foods. An advanced air purification system scrubs the air of ethylene gas, bacteria, mold and viruses. Easy-to-use controls, magnetic door seals and a microprocessor add to the powerful preservation package. And the water filtration system reduces contaminants and chlorine taste and odors when purifying water or ice. Capacity is a generous 17.9 cu. ft. refrigerator, 6.3 cu. ft. freezer.
Monitor and Control with WiFi
Monitor and control remotely with Wi-Fi connectivity
Preserves Refrigerated and Frozen Foods
Preserves refrigerated foods with cool, moist air and frozen foods with frigid, dry air
Fight spoilage
Fight spoilage and odors with a NASA-inspired air purification system
Locks in Cold Air to Ensure Freshness
Locks in cold air to ensure freshness with magnetic door seals
Keeps Produce Fresher
Keeps produce fresher with high-humidity, sealed crisper and deli drawers
Controls Temperature
Controls temperature within one degree of setpoint
Filters Water and Ice
Filters water and ice, removing contaminants, chlorine taste, and odor
Yields Ice Automatically
Yields ice automatically and
Ensures Excellent Visibility
Ensures excellent visibility with bright lights
Refer to Freshness Cards
Refer to freshness cards for tips on food preservation, use, and care
Promotions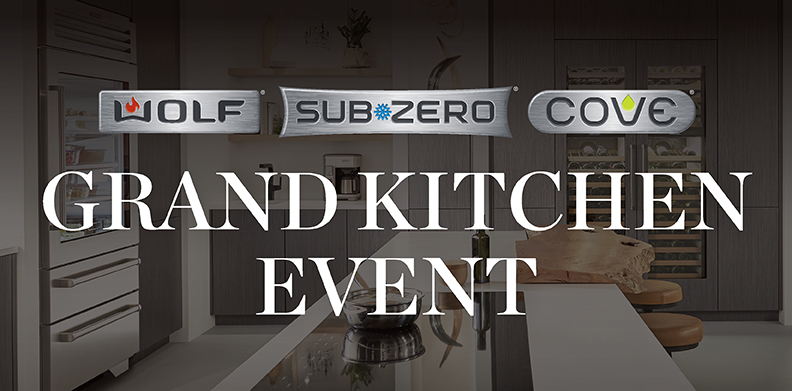 Purchase a Sub-Zero® refrigerator from October 1 – November 3rd, 2020, and get 20% off† all additional Sub-Zero®, Wolf® and Cove® appliances. †Some conditions apply. Not available online. See in-store for details.
Valid from 10/1/2020 to 11/3/2020