Authenticity and Modernity. 

Producing hand-crafted ovens for over 100-years, La Cornue specializes in building timeless, French-inspired kitchen appliances with masterful techniques. Utilizing the skills of master artisans, La Cornue ovens are hand built with copper, stainless steel and brass, with some units weighing over 600 lbs.

Fully individual, each product can be completely customized by colour and finish, and each is numbered and engraved with the owner's family name or crest.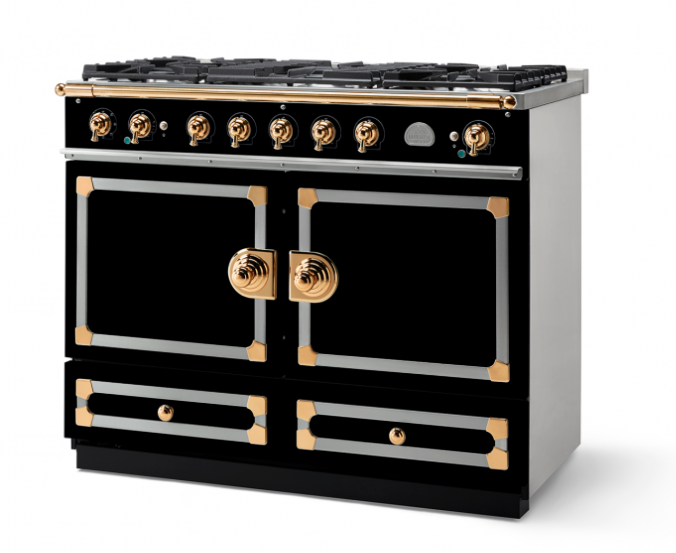 Quality and Craftsmanship.

Each piece is painted with the same craftsmanship as a luxury sports car. The paint is applied in a thin, exemplary layer, sealed with lacquer gloss and hand polished.

Known for more than just aesthetics, the brass burners can reach more than 30,000 BTUs without risking any damage. Their trademarked mechanism on the oven door prevents it from not only slamming shut, but allows the door to close slowly and gently.

Owning a La Cornue oven is to own a piece of French culture. Timeless and beautiful.