Sort By
Filter By
Energy Star Rated

Energy Star Rated

Energy Star is a government-backed program for identifying products and appliances that meet certain energy efficiency standards. This designation is assigned to products designed to use less energy and reduce recurring costs for consumers.

Steam Cycle

Steam Cycle

Washer: A high-end clothes washer that offers a steam-clean option, in which you can choose to add steam to specified cycles on the machine. These cycles use a combination of steam and water to clean fabrics. The steam may help to remove wrinkles, make detergent work more efficiently, and sanitize fabrics Dryer: A steam dryer uses hot air to dry clothes, just like a conventional dryer. However, it can also use a steam cycle, which uses hot, moist air to penetrate fabrics. This can help reduce wrinkles from clothing, towels and other items.
ELECTRIC
Add to Wishlist

Add to Wishlist

Compare

Add to Compare
7.5 cu.ft Dryer with Multi Steam and Steam Sanitize+
Samsung DVE45B6305P/AC
$1,449
$1,049
Add to Wishlist

Add to Wishlist

Compare

Add to Compare
Electrolux Front Load Perfect Steam™ Electric Dryer with Balanced Dry™ and Instant Refresh - 8.0 Cu. Ft.
Electrolux Laundry ELFE763CAT
More colors available
$1,399 - $1,449
Add to Wishlist

Add to Wishlist

Compare

Add to Compare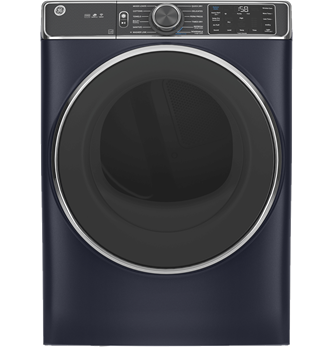 GE™ 7.8 cu. ft. Capacity Dryer with Built-In Wifi Sapphire Blue - GFD85ESMNRS
GE Appliances GFD85ESMNRS
SALE Ends October 4, 2023
$2,149
$1,449
Add to Wishlist

Add to Wishlist

Compare

Add to Compare
7.4 cu.ft. Ultra Large Capacity Front Load Electric Dryer
LG Electronics DLEX3850V
$1,450
Add to Wishlist

Add to Wishlist

Compare

Add to Compare
7.3 cu.ft. TurboSteam™ Dryer with EasyLoad™ Dual-opening Door
LG Electronics DLEX7900BE
$1,549
Add to Wishlist

Add to Wishlist

Compare

Add to Compare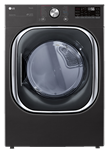 7.4 cu. ft. Ultra Large Capacity Smart wi-fi Enabled Front Load Dryer with TurboSteam™ and Built-In Intelligence
LG Electronics DLEX4500B
$1,899
$1,549
Add to Wishlist

Add to Wishlist

Compare

Add to Compare
7.4 cu. ft. Ultra Large Capacity Smart Front Load Electric Energy Star Dryer with Sensor Dry & Steam Technology
LG Electronics DLEX5500V
$1,650
Add to Wishlist

Add to Wishlist

Compare

Add to Compare
Whirlpool™ 7.0 cu. ft. Electric Dryer with Heavy Duty Cycle
Whirlpool YWED4815EW
SALE Ends November 1, 2023
$849
$649
Add to Wishlist

Add to Wishlist

Compare

Add to Compare
GE 6.2 cu.ft. Top Load Electric Dryer with SaniFresh Cycle White - GTX33EBMRWS
GE Appliances GTX33EBMRWS
SALE Ends October 4, 2023
$999
$649
Add to Wishlist

Add to Wishlist

Compare

Add to Compare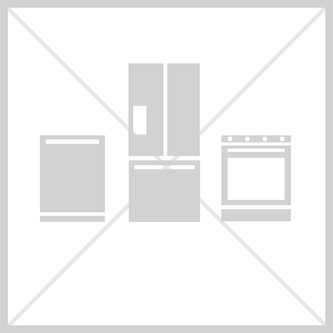 6.2 CUFT, 8 CYC/ 3 TEMP., ALLUMINIZED ALLOY DRUM
GE Moffat MTX22EBMRWW
SALE Ends October 4, 2023
$949
$649
Add to Wishlist

Add to Wishlist

Compare

Add to Compare
Amana® 6.5 cu. ft. Top-Load Electric Dryer with Automatic Dryness Control
Amana YNED4655EW
$699
Add to Wishlist

Add to Wishlist

Compare

Add to Compare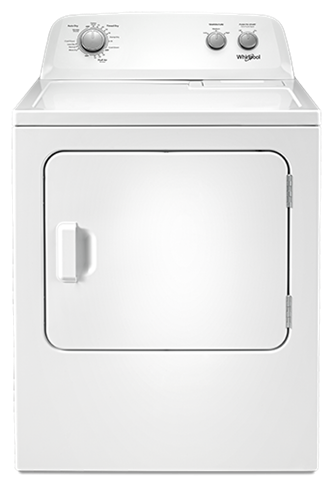 7.0 cu. ft. Front Load Electric Dryer with AutoDry Drying System
Whirlpool YWED4850HW
SALE Ends November 1, 2023
$849
$699