FIND YOUR FIRE
Fire. It's a primitive, powerful magic that draws us in and transforms us. It changes how we cook, how we entertain and how we feel. That magic is at the heart of every Kamado Joe.
Divide and Conquer
Our patented Divide & Conquer Flexible Cooking System is a revolutionary multi-level, half-rack design that frees you to cook different foods in different styles at different temperatures all at the same time. You'll end up with a perfect, well-rounded meal without ever leaving the grill.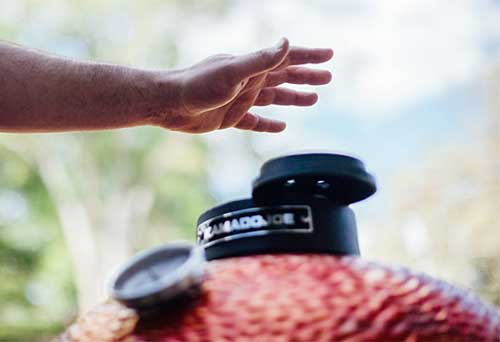 Better quality. Smarter features. More innovative accessories.
Different Heat Zones
Create different heat zones in the kamado with the half-moon heat deflector—an innovative design that partially blocks off heat to provide both indirect heat and open flame.
Expanded Cooking Space
Our multi-level design puts an end to batch-cooking and overcrowding. Tiered grates double your grilling space, making it easy to cook meats, vegetables or other sides.