NikolaTesla Switch 36" x 20 1/16" x 8 1/4"
MSRP:

$7,009

Today's Price:

$6,699
Goemans' Web Price

as of May, 24 2022

$6,699
Extended Warranty
$271
$406
$541
Total Price:
Show available promotions
Add to compare

Add to wishlist
Details & Features
Elica first extraction hob with the suction heart completely invisible that can be activated with a simple switch.
Notes/Other
Fits seamlessly into any design concept for your kitchen. Elica's aspiration cooktops have been designed to guarantee maximum installation flexibility, leaving enough space for undercabinet storage thanks to the movable ducting.
Technical features
A perfect balance of modern style and high performances: cooking surface cleverly hides a powerful extraction system. The
linear surface guarantees the freedom of movement with pots
, preserving the easy cleaning advantage of the traditional induction hobs. Thanks to
Airmatic technology
, NikolaTesla Switch is able to automatically adjust the extraction speed, thus optimising power consumption and performance. The control interface is intuitive and easy to use thanks to a specific slider for each zone and is totally invisible in standby mode, to be discreet and elegant.
Grease and high performance regenerable odor filters
can be removed from the top without any effort, in the same way it is possible to access inner part to clean from accidentally leak out of the pots. In addition a
special valve allows the discharge of any spilled liquid
, to ensure maximum hygiene to your kitchen.
Comfort Silence

With the widespread tendency to design open-plan kitchens joined to the living room, it has become important to be able to rely on hoods with a greater extraction capability which are quieter, so they do not intrude on the surroundings. Thanks to Comfort Silence, the sound level of Elica extraction hoods at maximum extraction speed does not disturb or interfere with the conversation of those present.

Long Life Filter ++

Long Life Filter ++ is the innovative filter studied by Elica for maximum performance. This filter guarantees a filtering efficiency of more than 80%, as compared to the market average, which only reaches 60%. This type of odour filter can be regenerated and lasts for up to a maximum of three years, thus avoiding frequent and wasteful replacements. In order to preserve these characteristics, the filter must be regenerated every 2 or 3 months according to a simple procedure, which maintains it good as new. The perfect solution if you like trying out challenging dishes which take a long time to cook.

Easy Maintenance

Keeping your hood clean not only ensures maximum hygiene in the kitchen but also long life for the product. The Elica models are designed with materials and finishes for instant maintenance operations. All the components, such as the grease and odour filters, can be easily accessed and removed so they can be washed or rapidly replaced.

Airmatic

Now, thanks to Airmatic, your extraction hob area is completely automatic. The smart sensor can distinguish between the quality of the fumes and type of cooking and combine this information with the number and power of the induction hob areas being used. Even when the hob is switched off, the system automatically adapts by gradually decreasing extraction and eliminating any residual fumes and odours. This advanced technology is top of the range in the world of extractor hobs and allows you to obtain the best balance between silence, power and energy efficiency.

Bridge Zones

When you cook using longer or large pans, there is a risk that the heat is progressively dispersed on the surface of the pan from the centre outwards. The Bridge Zone function solves the problem by joining two cooking areas into one single larger area. With the same power, uniform and constant temperature for the best result of your dishes.

Child Lock

If you have children in your home, the Child Lock function is invaluable for ensuring the cooking or extraction areas are not accidentally switched on. The function can be enabled when the product is switched on but the cooking areas and extraction are switched off.

Keep Warm

If you make lunch and dinner in one go, if you just need to reheat a dish or if an unexpected event means you are late getting home, Elica offers the practical Keep Warm function which keeps dishes that have just been cooked warm. The Keep Warm function can be enabled for any cooking area.

Timer

Forget about cooking times by turning on the timer. Just set the minutes and start the countdown. At the end, the cooking area will be automatically switched off and a beeper will sound. You can set independent timers on more than one area at the same time with the touch remote control.

Power Limitation

If Power Limitation is set during installation, the maximum power absorbed by the product is limited, thus ensuring that you never exceed the pre-set limit. So you can cook efficiently with no interruptions in total safety.

Stop&Go

Sometimes you need to unexpectedly leave the kitchen in the middle of preparing a recipe, interrupting the cooking. In this case, if you enable the Stop&Go function, all the active areas can be switched off with a single gesture, saving whatever is being cooked.

Pause

With Pause&Recall, you can switch off all the cooking areas with one single gesture and then, restart them with a simple press of a button at the same previously set power, combining safety, cooking result and multi-tasking management.

Pot Detector

It is easy to see where to position the pot on the induction hob. With Pot Detector, the hob automatically detects the presence of the pot on the cooking area and provides heat only when it is correctly positioned.
Tech Specs
Technical features
Size
83x51x21 cm
CUT
80,7x49,2 cm
Finishes
Black Glass + Cast Iron
Voltage
220 - 240 V
Bridge Zone
2
Controls
Touch control
Booster airflow
400 CFM
AMPERAGE
208V - 7.1 kW at 35,7 Amps
AMPERAGE
240V - 7.8 kW at 34,1 Amps
Promotions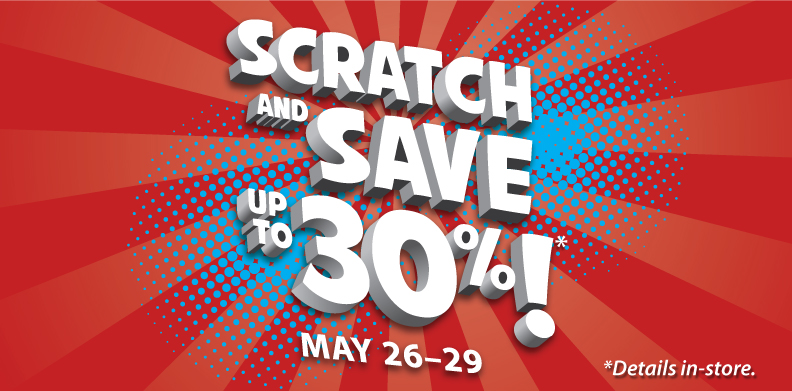 It's that time of year again! Grab your lucky quarter and get ready to scratch some savings. From May 26–29, 2022 when you make a minimum purchase of $100 at any Goemans Appliances, you will receive an exclusive Goemans Appliances Scratch and Save card. Every card is a winner. All you have to do is scratch your card and see what savings you will receive for your purchase. You can SAVE up to 30%* off your purchase. Time and quantity is limited. Visit your local Goemans Appliances today! *Some conditions apply. Promotion is not available for online orders. See in-store or contact your local Goemans Appliances for more details.
Valid from 5/26/2022 to 5/29/2022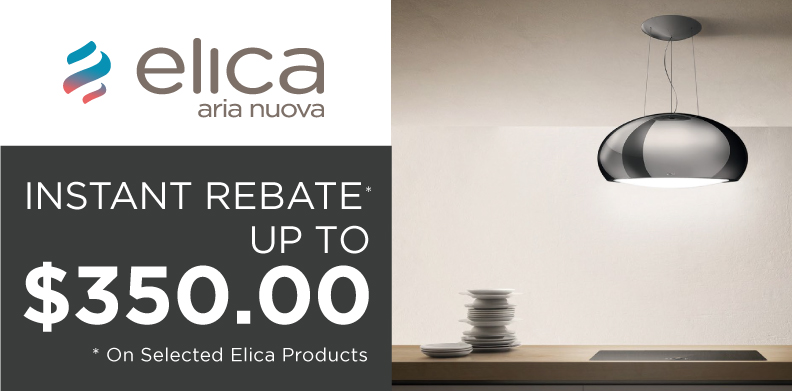 Save up to $350* when you purchase selected Elica products from March 10 to June 30, 2022. *Some conditions apply. Promotion is not available for online orders. See in-store or contact your local Goemans Appliances for more details.
Valid from 3/10/2022 to 6/30/2022
More Like This…
Popular Now...