60" Gas Range - 6 Burners, Infrared Charbroiler and Infrared Griddle
Add to compare

Add to wishlist
Details & Features
The Wolf 60" Gas Range is more than an impressive centerpiece for your kitchen. It is the ultimate culinary secret weapon, with a highly-customizable cooktop, almost nine cubic feet of convection oven capacity, and precision performance features straight out of the world's best professional kitchens. Sear, simmer, sauté like a master chef, with six dual-stacked burners for the highest highs to the lowest lows, from 15,000 Btu down to a mere breath of flame to melt without scorching.

Use the infrared charbroiler and griddle to whip up everything from succulent steaks and chops to perfect pancakes or sizzling fajitas. Underneath, two 30-inch gas convection ovens provide the moist heat coveted by bakers. Baguette, anyone? Each oven has a powerful infrared broiler for quick, even searing. There is literally nothing you can't cook and cook deliciously on the GR606CG range. Plan on inviting both sides of the family for Thanksgiving!
Control Temperature Precisely with Six
Control temperature precisely with six dual-stacked, sealed gas burners for higher highs, lower lows
Rely on a 16000 BTU Infrared
Rely on a 16,000 Btu infrared charbroiler for more succulent steaks, chops, and burgers
Rely on a 15000 BTU Infrared
Rely on a 15,000 Btu infrared griddle to sear burgers, stir-fry vegetables, and more
Enjoy Quicker Heat
Enjoy quicker heat and more even cooking with this large capacity gas convection oven
Multi-task with an Additional 30 Oven
Multi-task with an additional 30
Clean up Sloshes
Clean up sloshes and spills easily with the seamless, sealed, black porcelain-coated burner pans
Produce Crisper Crusts
Produce crisper crusts and faster sears with the powerful infrared interior broiler
Re-ignites Flame Automatically
Re-ignites flame automatically with our spark ignition system for improved temperature control and added safety
Move Pots and Pans - Cast Iron
Move pots and pans easily across continuous cast-iron grates
Find Your Kitchen Style
Find your kitchen style with a choice of iconic red, black, or brushed stainless control knobs
Promotions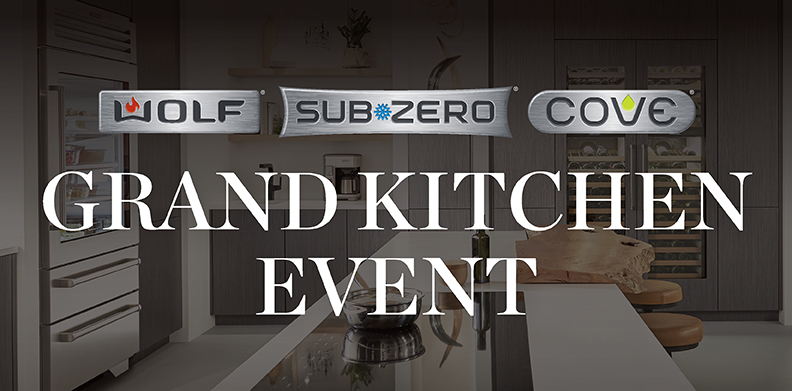 Purchase a Sub-Zero® refrigerator from October 1 – November 3rd, 2020, and get 20% off† all additional Sub-Zero®, Wolf® and Cove® appliances. †Some conditions apply. Not available online. See in-store for details.
Valid from 10/1/2020 to 11/3/2020